Marketing and advertisement are becoming more competitive by the day, making it harder than ever. To get the real benefits in such an over-saturated part of business you need a lot of financial backing or to be creative. Many businesses don't have endless funding to throw at marketing, nor the huge marketing teams that larger organisations have. This forces the smaller businesses to be creative with their campaigns. Being creative is far more difficult but can bring benefits that a normal campaign wouldn't.
Finding Target Consumers
The aim of a creative campaign is for it to go viral on as many platforms as possible. The more viral the campaign goes, the larger the outreach. The larger the outreach, the more valuable the campaign is. This all seems very obvious, however if a paid ad campaign reaches 100,000 people, it is less valuable than a creative campaign that reaches 100,000 people, and this is because the creative campaign has been shared organically. People follow accounts that they relate to or take interest in on social media, meaning that if one account shares the campaign that they find interesting, it is likely that the following accounts will take an interest too. Creative campaigns are more likely to reach a higher percentage of target consumers than a normal paid advertisement campaign.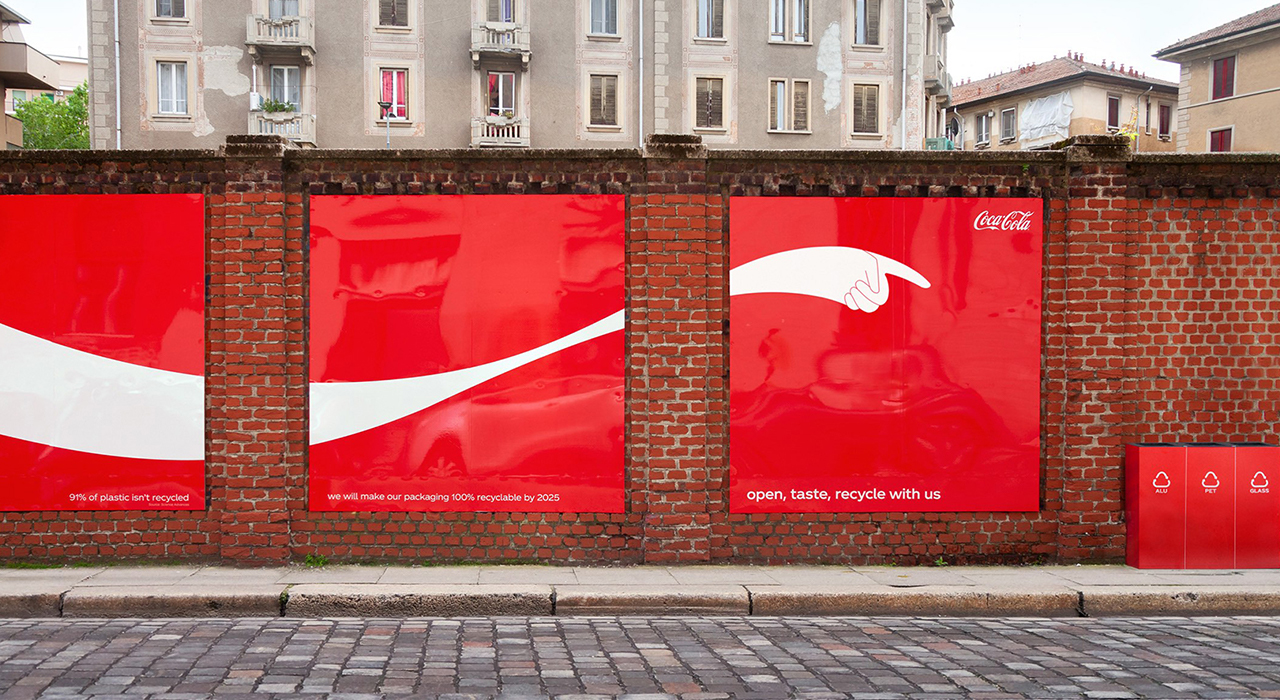 Brand Recognition and Relationship
We are more likely to appreciate and remember something that is unique over a basic ad campaign. That's just human nature. Creative campaigns can really help to improve brand recognition because people will remember the creative advertisement that caught their attention, and hopefully the brand name and logo. This recognition can lead to an increase in visits to your site, and potentially sales. Creative campaigns can also build a strong relationship between your brand and the public. Even huge brands like Coca Cola can benefit from this, just take a look at the campaign that the made below. It is creative, sends a positive message and is instantly recognisable. This campaign was shared across all major social media sites, reaching millions. The positive message to promote recycling builds a positive brand relationship with the public and the creative idea with the recognisable colour scheme and design leaves Coca Cola's brand name in your good books. This truly shows how powerful a creative campaign can be.
Much Better ROI
The hours we spend on social media in increasing year on year, making it even more valuable than before. This also makes having a campaign going viral more effective. Studies have shown that a creative ad campaign going viral on social media can deliver a ROI that is eleven times higher than standard ad campaigns, and we know from campaigns like the ALS Ice Bucket challenge that it can be far larger.
You can now see the importance of creative ad campaigns, and how powerful they can be. The issue is that many businesses simply don't have the time to design and execute these campaigns, which is where we can help. Third Avenue Creative can help create and implement marketing campaigns for your business to help build your brand image.
To find out more about how we can help you, you can get in touch with us on our contact page, or visit our skills page to see our other marketing services.