We recently discussed ways on how to use Instagram for businesses, but we did not touch on one of the most popular social media platforms, Twitter. Twitter is huge, and with its growing popularity, it's easy to see why business want to take advantage of it.
Use Media
The first piece of advice I would give is to use media. Research has showed that post on twitter with media have far more interactions than posts without media. Whether it is a video, a picture or even an infamous meme, you should always look to add media to your tweets. A good example to use would be Starbucks, who have really good media usage, whether it's pictures, GIFs or short videos, they all provide a fantastic showcase for their range of coffees.
Use your Pinned Tweet
Twitter has a built-in tool called a pinned tweet, and it is exactly what is sounds like. The pinned tweet feature allows you to pin a tweet at the very top of your twitter accounts page. This is often used to try an get the pinned tweet more exposure than other regular tweets as this is the very first tweet people will see when they view your account. Lots of business accounts will pin either a recent ad campaign or popular tweet, and an effective example of this is Popeyes Chicken. The famous American food chain brand recently went viral after releasing a chicken sandwich which was so popular that it ran out nationwide. They then capitalise of it with a creative and hilarious video campaign which is currently their pinned tweet.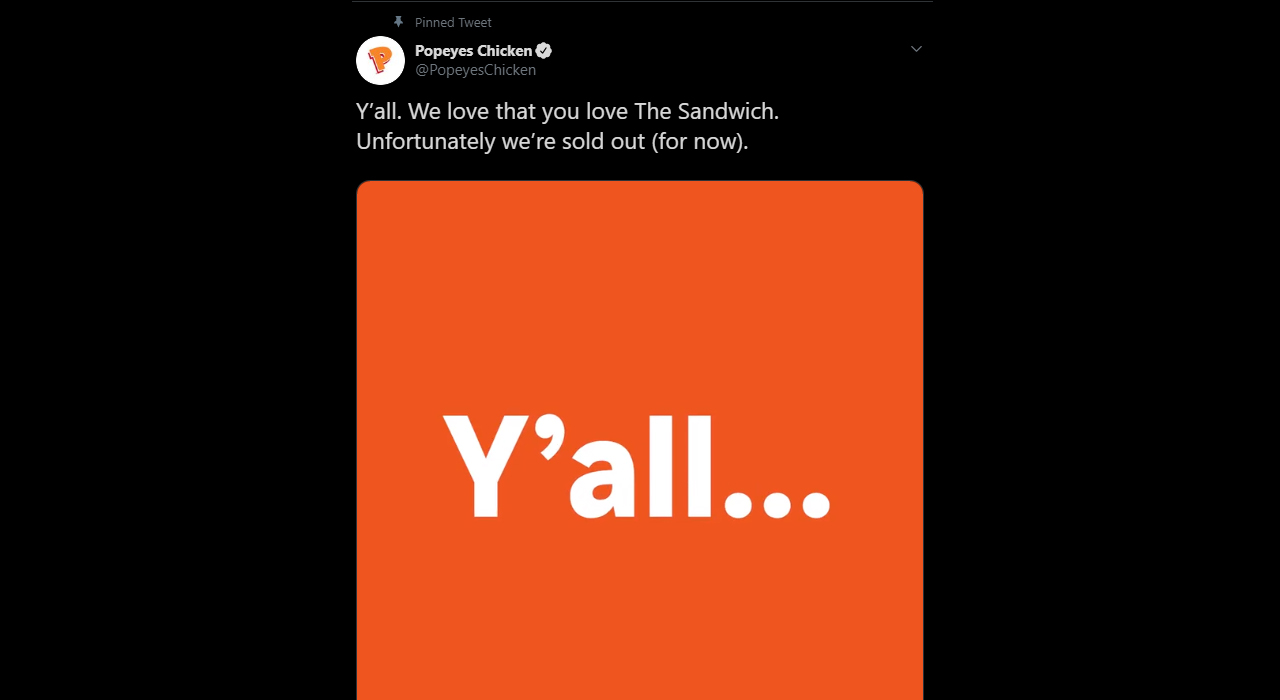 Engage with other accounts
An effective way to grow your business account is to interact with other accounts in the same industry or niche. Commenting, liking and retweeting can be really useful in the effort to grow your following. Obviously don't retweet competitor campaigns but by interacting with influencers you can build a strong following.
Hashtags
Like Instagram, Twitter uses hashtags to help people find content that they are looking for, and this is a very powerful tool. In the same way you would with Instagram, you should examine and research what keywords get the most interactions, tweets and follows. The key difference with Twitter is that it has been shown through studies that 1 or 2 hashtags in a tweet do better than 3 or more hashtags, so remember not to overload your tweet and only use the most effective ones.
Competitor research
Finding out what your competitors are doing and who they are following can allow you to not only match what they are doing but to do it better. It is a reoccurring strategy across all social medias and even when it comes to search engine optimisation, and this is because it works, so be sure to keep this in mind when you set up your business account.
We hope that these pointers will help to get a better understanding of how to manage and set up a business twitter account, and if you have any more questions about other social medias and how to optimise them for your business, feel free to visit our blog where we post the latest industry news and tips.